Leonard I. Frieling
Attorney at Law, Former Judge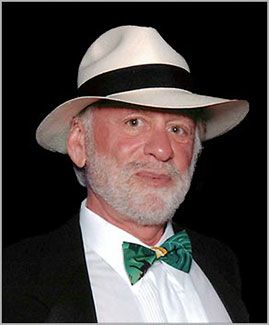 Appearances
Lenny has appeared on radio, television, podcasts, and in many classrooms and legal education programs. The court appearances, from hearings to trials, to administrative agencies number in the many thousands.
I have been a legal consultant for CNN, as well as for ABC News and other news outlets. I have been interviewed for TV, (local and national), on radio, on podcasts, and more, including the Jon Bonet homicide case.
By invitation, I played a lawyer on TV for FOX, nationally, for their show "Power of Attorney."
I served for five years on the Board of Directors of the Boulder County Bar Association, taught numerous continuing legal education courses to other lawyers and judges throughout the state and nationally, (including Las Vegas, Key West, and Lawrence, Kansas) as well as having been an occasional guest lecturer at Denver University College of Law and at New Mexico Highlands University, as well as at the University of Colorado Law School in Boulder, Colorado.
I have taught "Trends in Search and Seizure Law" for Lorman Education Services advanced motions practice, and many other classes to lawyers, civilians, and some LEOs (law enforcement officers). I have also presented educational programs for the Boulder County Department of Social Services, and the sexual abuse team, and served as a Special County Attorney for Boulder County numerous times.
I am pleased to be a mentor to other newer attorneys statewide, and to be an informal advisor to many junior and senior members of the criminal defense bar, statewide and nationally.
I served on the Board of Directors for the Colorado Center for Modern Psychoanalytic Studies for many years, as well as on the first of the V.A.L.E. Board of Directors (supportive of victims' services).
The District Attorney's Office for Summit County had me do a presentation on "How to Write A Search Warrant" to local police officers. My central theme was to teach them why it works better not to lie.
I have been writing and lecturing on various Medical Marijuana related issues. I taught for the NORML Legal Committee education program many times in Aspen and Key West at NORML Legal Committee conferences over decades. "Advanced DUI Motions Practice" for the Colorado Bar Association CLE (Continuing Legal Education) program was especially interesting and challenging. (I also helped design the entire program).
I have helped over many years, as Chair of the Colorado Criminal Defense Bar, and chaired the Spring Criminal Law Update for the Colorado Bar Association, including helping to design the program, as well as presenting a segment on mental conditions and criminal responsibility. I chaired the Boulder Criminal Defense Bar for 8 years.
I have presented to groups including the Colorado Municipal Judges Association on topics including medical marijuana, the science of marijuana, and related topics.
I am a lifetime member of the National Register of Who's Who, listed in the Global Directory of Who's Who and in Who's Who in American Law. Martindale-Hubbel rates me as an AV Pre-eminent lawyer (highest rating) and have again been selected as a Colorado Super Lawyer.
I was privileged to be named Volunteer of the Year by Boulder Action for Soviet Jewry (1995).
I have served as a presiding judge for the 15th & 16th Annual Colorado Mock Trial Competition, and for the University of Colorado Appellate Moot Court competition and at numerous Moot Court trials since then.
I am truly honored to have been nominated three times by my peers for the Colorado Criminal Defense Bar Olom Award, the highest criminal defense honor in Colorado.
I was a presenter at the Third and Fourth Annual Public Defender's Retreat, an international program for criminal defense lawyers, in Las Vegas, as well as for the Kansas Association of Criminal Defense Lawyers pm search and seizure topics, and on the illegality of "general searches."
He is a Colorado speaker for Law Enforcement Action Partnership, LEAP.cc This organization of former judges, prosecutors, law enforcement officers, wardens, and civilians is opposed to the ongoing failed war on drugs. It is a public health problem and should not generally be a criminal issue problem. The war on drugs is lost, and legalization and regulation/taxation are the paths to better control of dangerous drugs education, and to a concomitant reduction in direct and related crime.
Personal
Lenny has just received the prestigious accolade of Photographer of the Month from aboutboulder.com, and was recently inducted into their Hall of Fame for Photographers. This is a testament to his dedication and skill in capturing the essence of Boulder's local beauty. His photographs are more than just images; they are windows into the soul of the city and its inhabitants.
I have been married for over 37 years, and have a very wide range of interests. I perceive myself as a "Renaissance man" with skills in the fine arts, music, sciences, literature, and also hands-on types of work. 50 years of playing guitar and teaching guitar intermittently have recently been supplemented by learning harmonica, uke, and a saxophone is waiting for me to tackle this new instrument.
In my home shop, I work with wood, metal, and plastic, with projects ranging from spinning wooden pens on the lathe, creating woodturning accessories for spinning wheels, and building tabletop battle robots (1st place in 1993, 3rd place in 1994 Critter Crunch, "Nifty Critter" ribbon, 1996).
A watercolor of mine took a third-place ribbon in the 1995 Lafayette Art Show, and my photographs grace the covers of three issues of the Bar Association magazine, The Colorado Lawyer.
I am the co-creator of and past webmaster for the Colorado Criminal Defense Bar website as well as coding my own legal websites for many years. I was also a webmaster at Crime Lynx, a famous legal blog by Jerry Merritt.
I sat in with Patrick and the Dinosaurs several times, including on the Boulder Mall as a part of a city event, and with the Legendary Fornikators several times. And in June 2006, I had the honor and good fortune to jam with Jimmy Ibbotson of the Nitty Gritty Dirt Band on the patio of the famous Woody Creek Tavern, just outside of Aspen, and former home of Dr. Hunter S. Thompson. In May '07, I attended Fur Peace Ranch guitar camp for the third time (Jorma Kaukonen, headmaster, teachers including Jorma, Bob Margolin, and others). Bob and Lenny performed a song that I wrote at the Student Concert.
I did several TV shows for Fox TV (Power of Attorney) in 2001 until the show was canceled in early 2002 because of the impact of 9/11. I was scheduled to shoot 4 more shows in Hollywood on 9/12/2001, but the show was canceled by Fox, and did not return except in -re-runs. I made it to the "short list" of judges being considered for a new TV show (which would have been the "Judge Lenny Show"). The current status is that the syndicators and the producers were not on the same page, so that adventure remains on "hold." Other Power of Attorney lawyers included some of the finest attorneys in the country, and even Marcia Clark of OJ Simpson fame was on the roster.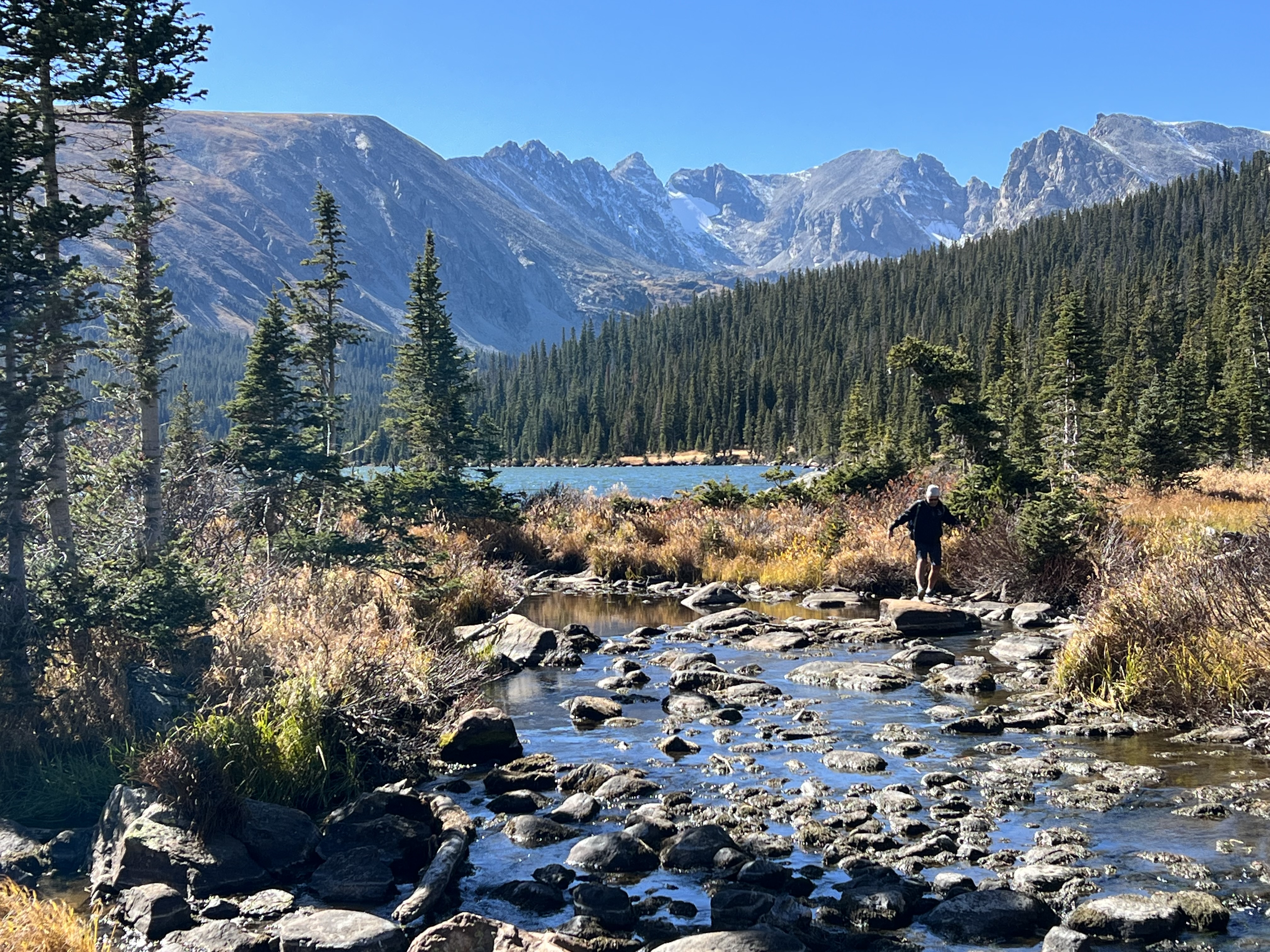 Investigated for, suspected of, or even questioned about a crime? I am on your side. Call (720)320-6201 immediately.
Education
Juris Doctor, Rutgers University Law School, Newark, 1975. Bachelor of General Studies, Cum Laude, 1972. Colorado attorneys are required to obtain 45 hours of continuing legal education (CLE) every three years. In a typical year, including teaching credits, I generally earn between 100 and 200 hours of CLE credit.
Bar Admissions & Memberships
Board & Chair Positions
Lecturer
Author
I wrote a regular column in the RAP SHEET, the publication of the Colorado Criminal Defense Bar for several years, and have regularly published articles on legal and non-legal topics.
I worked as co-editor, with Judge Morris Hoffman, ongoing editor of the Colorado Lawyer criminal law articles for over five years.
Published Articles Include:
Honors & Awards