Criminal Defense Attorney Based in
Boulder, Colorado
If you or a loved one has been investigated, contacted, or are even concerned that you are a target, or otherwise involved, in a criminal investigation, arrested, threatened with arrest, or given a card from law enforcement with instructions to call, or a message that law enforcement will be in touch, CALL US IMMEDIATELY. Whether the investigation involves any type of drug, including everything from cannabis to Delta 8 THC to heroin and MDMA, you need and deserve a former judge and diligent criminal defense attorney along with his law firm to protect your rights.

The impact of a potential case may range from asset forfeiture to arrest to interrogation. All must be addressed immediately and NOT by you or anyone else beyond your lawyer. DO NOT discuss what did or did not happen with anyone else. Your communications with your attorney, even during an initial phone conversation, are kept strictly confidential and privileged. Unless you discuss a future crime that you plan on committing, attorneys are duty bound, ethically bound, and required to keep your confidences.

Contact me, Leonard Frieling at (720)320-6201 immediately to move forward. I also represent those facing charges in Larimer, Denver, Broomfield, Jefferson County, Adams County, Gilpin County, Park County, Clear Creek County, Lake County, and Arapahoe County, Colorado. I have handled cases all over the state of Colorado, as well as other states. Remember that the "money meter" is not running until you sign a fee agreement and pay a retainer. Retainers are determined by the firm attorney who will lead your representation.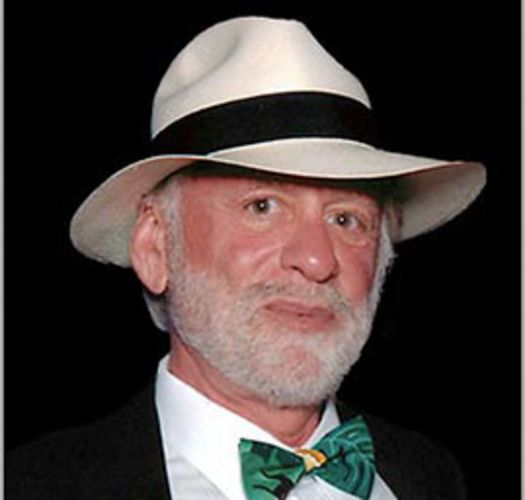 Leonard I. Frieling
Attorney at Law since 1976. Senior Counsel Emeritus to Dolan + Zimmerman, my Boulder-based law firm.
I received my law degree from Rutgers University Law School in 1975. Over the course of my lengthy career, I served as a legal consultant for CNN and ABC News. I also played a lawyer on Fox's TV show "Power of Attorney." In my free time, I enjoy playing guitar, photography, fine arts, and literature. My latest challenge is the alto sax, harmonica, and uke. When facing charges relating to drug crimes, traffic law, or any other crimes, reach out to me immediately by phone or text message.
MORE ABOUT ME






Facing Charges? I'm Here to Help.
Why Work With Me
& My Law Firm

I deeply care about my clients and about their situations
I am a people person, and my law firm genuinely fights by helping those who find themselves having drawn the attention of law enforcement at any level for any suspected criminal defense.

Trustworthy
When dealing with something as terrifying and as difficult as being involved with law enforcement, you need a criminal defense attorney that you can rely on to seek most favorable solution while working to minimize the stress on you and those around you like family. We will assume the responsibility for all further contact with law enforcement, whether it is an investigation, filing of charges, arrest, or other involvement.

Knowledgeable
I have practiced criminal law for over 46 years, dealing with a full range of cases from the most serious to less serious situations - cannabis and other drug-related issues being a particularly strong point for me. My decades of extensive experience in representing those accused of crimes including cannabis-related crimes, DUIs, crimes of violence, felonies, misdemeanors, and more are brought to bear to maximum advantage. While Ms. Dolan or Ms. Zimmerman may be the lead attorney on your case, I will always be available to you at (720)320-6201. A phone message with your number repeated is essential to get a prompt response.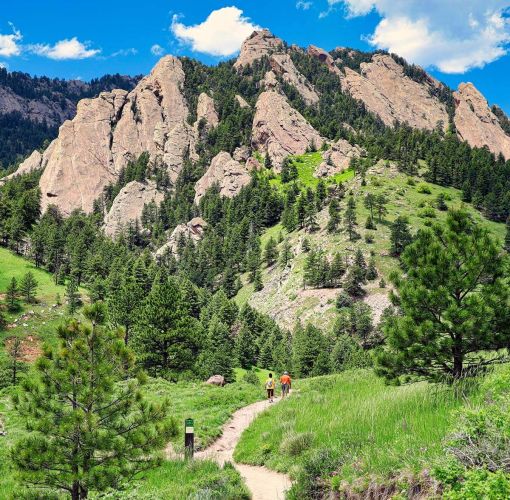 Testimonials
"Congratulations for changing the world."
"You are brilliant and an absolute life saver. Thank you!"
"Thanks again for what you have done for [him]. I have great respect for you and deep appreciation for your care and concern."
"Hi Lenny- I just wanted to thank you for your all your help with my case. I was very happy about the final results...better than I expected. I know I would get nervous about the WIDE range of possible consequences so thank you for putting up with my anxiety! I definitely learned from this experience. I hope you have a great summer and thank you again for everything."
"Lenny you are wonderful and your input was informative and put a spin on the edibles to where social consumption clubs should be easier to acquire now. I really appreciated that insight"
"Your amazing insight and ability to critically analyze is astounding, which is why I like you. No wonder you're a good lawyer!"
Protecting Your Constitutional Rights
in the State of Colorado
Just because you have been arrested and charged with a crime does not mean that you are guilty. It does NOT meant that there is nothing we can do to help. At my law firm, Leonard I. Frieling PC, and Dolan + Zimmerman, LPC, we proudly defend those who have been accused of cannabis-related crimes and other criminal offenses ranging from driving, DUI, to including possession, trafficking, manufacturing, crimes of violence, domestic violence, in addition to almost any other crime. Do not leave your life up to any other criminal defense attorney. Instead, turn to someone with over 46 years of experience backed by other brilliant and experienced lawyers. I am a former judge, as well as being an attorney. With us at your side, we will not give up on your case, no matter how difficult it may be.
If you have been charged with other crimes such as a DUI, speeding, or other misdemeanors or felonies, let me lead you through the criminal law process. The speed of our response can make the difference between good results and excellent results. Some charges require IMMEDIATE legal responses. Contact me right away at (720)320-6201. The front desk at Dolan + Zimmerman is reached at (303)593-1874. Be certain to mention my name. It is the fastest and most helpful to you if you will reach out directly to me. I will then answer your urgent questions and will gather essential information. I will then immediately contact Dolan + Zimmerman, providing them with key information that I gather from you, and they also respond very quickly. This is the fastest and most useful method to get us on your side. We defend those who are facing criminal charges in the areas of Larimer, Denver, Broomfield, Jefferson County, Adams County, Gilpin County, Park County, Clear Creek County, Lake County, Arapahoe County, and in the rest of the state of Colorado. Municipal Courts are covered when necessary. Reaching out immediately is critical. Remember that whoever gets to the battle the soonest with the most usually comes out ahead.
Case Results
Learn how I have helped Boulder and other Colorado residents as well as defendants in Kansas and Wyoming (working the out-of-state counsel pro hac vice). ALL of our clients receive first-class, attentive, and skilled representation and receive a fair and favorable resolution to their criminal cases. Of course, results cannot ethically be promised, and our history of miracle results is lengthy and impressive. We are NOT a typical defense firm.
Case Won at Jury Trial
Case won with a NOT GUILTY jury verdict.

While the list of amazing results is long and impressive, I am reluctant to discuss much detail to protect the clients and former clients' privacy. Protecting my clients' privacy, privilege, and confidentiality is of prime importance.
All Charges Dismissed
Young lady, third and fourth DUI/drugs and alcohol, roll-over accident, won both cases, all charges dismissed.
Not Guilty at Trial
Fraudulent insurance and unjust and unjustified criminal charges claimed that one of my client-defendants had hit a pedestrian so hard in a shopping center parking lot that the "victim" claimed she was thrown 10 feet in the air, landing on her head. Case won at jury trial. An extensive, detailed investigation proved to be the key to the dismissal. The prosecutor was partially difficult, unreasonable, and lazy. I overcame all of that to get the case dismissed.